DR Jean-Louis

Étienne
Doctor of Medicine
Surgical intern
Grand Officer of the National Merit Order
Commander of the Legion of Honor
Member of the Academy of Technology
Gold Medal of the Geography Society
Fellow of the American Explorer Club
Fellow of the National Geographic Society
IUCN Ambassador for the Poles and the Ocean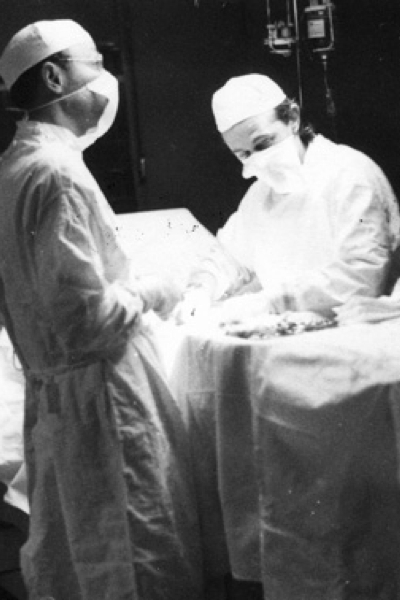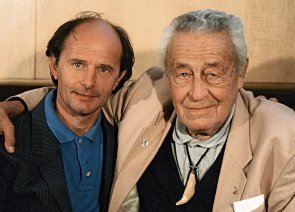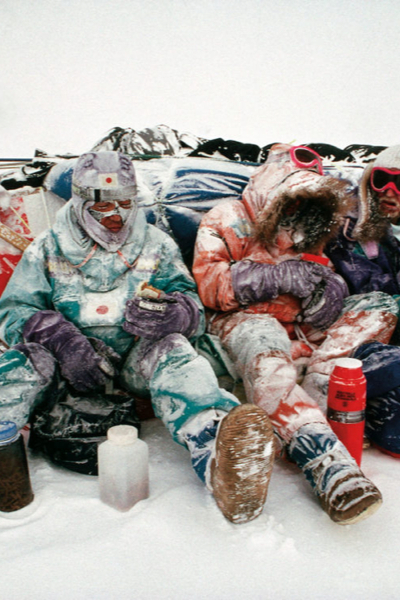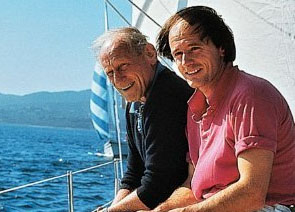 As a doctor specialising in sports biology and nutrition, Jean-Louis Etienne has taken part in numerous expeditions to the Himalayas, Greenland and Patagonia as well as crewing with Eric Tabarly for a round-the-world race aboard Pen Duick VI.
In 1986 he became the first man to reach the North Pole solo overland, pulling his own sled for 63 days.
Between July 1989 and March 1990, he was co-leader alongside American Will Steger of the international Transantarctica expedition, which used dog sleds to make the longest overland crossing of Antarctica ever accomplished: 6,300 km.
Jean-Louis Etienne is also a totally committed environmentalist, and between 1990 and 1996 he led a number of education-oriented scientific expeditions to raise public awareness of the Polar regions and to learn more about their impact on the Earth's climate and life forms. In 1991-92 he travelled in the polar sailing vessel Antarctica to Patagonia, South Georgia and the Antarctic Peninsula. Then in 1993-94 he led the Erebus expedition and in 1995-96 he wintered at Spitzbergen.
In the spring of 2002, Jean-Louis Etienne undertook Mission Banquise (Sea-Ice Mission), drifting for three months on the sea ice around the North Pole in his Polar Observer capsule in order to carry our research and gather data on global warming.
From December 2004 to April 2005, he led a team of researchers from the Natural History Museum, IRD and CNRS (the National Scientific Research Centre) to carry out a biodiversity inventory and assess the state of the marine environment around the French atoll of Clipperton in the Pacific.
From January 2007 to January 2008, Jean-Louis Etienne planned a trans-Arctic expedition aboard a dirigible in order to measure the thickness of the sea ice, but the expedition was suspended when the dirigible was destroyed by a storm during the training programme.
From September 2007 to October 2008, he was Director of the Oceanographic Institute – Foundation Albert I Prince of Monaco.
In April 2010, he made the first crossing of the Arctic Ocean with a balloon rozière.
Its next expedition will be a 2-year mission around Antarctica aboard the POLAR POD, an international oceanographic Station, for the study of the Antarctic Circumpolar Current, a major player in the Earth's climate and an immense reserve of Marine biodiversity still unknown.
"Inspirers"
WALTER BONATTI

Italian mountaineer

At 15 I dreamed of mountain. His solo climbs to the Drus, and the direct winter to the north face of the Matterhorn fascinated me.

LIONEL TERRAY

French mountaineer

"The monotony of the world terrified me, I dreamed of a noble and free existence". At 16 Lionel Terray became my model.

NATURE

Nature has always been a refuge, a source of appeasement, inspiration, creativity, daring.

TECHNICAL COLLEGE OF MAZAMET

1959 – 1964

Judged on concrete achievements, vocational training was a course of school rehabilitation.

DR JEAN-PIERRE GUIBÉ

Surgeon

My master, he revealed to me a passion for the surgical gesture.

PÈRE MICHEL JAOUEN

Jesuit, sailor, humanist

Beyond his appearance, he saw the souls battered by life and held out his hand to them.

ERIC TABARLY

French navigator

He taught me that you could lead by silence.

BERNARD MOITESSIER

Navigator, writer, ecologist

I wrote on the wall of my dormitory, "we do not prevent a seagull from taking off", taken from The Long Road.

JEAN-HENRI FABRE

1823 – 1915

Nature scientist, entomologist, naturalist painter, writer and talented pedagogue, he initiated me to simply express complex phenomena.

HANDMADE HOUSES

Book

This book discovered in 1973 in California: there was no longer any doubt, I will one day build a wooden house in the trees.

NICOLAS BOUVIER

Writer and traveler

I understood that "the nomadic state" had something to teach me. His chiseled sentences guided me in the search for the right word.

CHRISTIAN BOBIN

French poet

"There is a star set in heaven for each of us, far enough away that our mistakes never tarnish it". I admit to withdrawing often in these celestial paradises that this contemporary poet delivers to us.

FRIDTJOF NANSEN

Scientist, explorer of the North Pole, politician, Nobel Peace Prize

His ship Fram inspired me to build Antarctica, today called Tara.

ERNEST SHACKLETON

British explorer of the South Pole

He had the audacity and lucidity to lead his teammates to the frontiers of life, without ever losing.

THÉODORE MONOD

Naturalist, pacifist, explorer of the Sahara

"From a certain degree of power man is no longer part of the ecological network".

JEAN JAURES

French politician

"The courage is to go to the ideal while understanding the real". Speech to high schools in Albi in 1903. Still relevant.

JEAN-BAPTISTE CHARCOT

Doctor and polar explorer

Despite the pressure of his father, renowned neurologist, he abandons medicine to satisfy his passion: the discovery of the polar regions, aboard the famous Pourquoi Pas?

J.J. CALE

American author, composer, performer and guitarist

For decades and still today his country blues are always small pushes when the need arises.

HAROUN TAZIEFF

Agricultural engineer, geological engineer, mining engineer, volcanologist and Russian writer (naturalized Belgian, then French)

Adventurer of volcanoes, I liked his audacious commitments on the ground, the freedom of his words, he inspired me the expedition to the volcano Erebus.

PAUL-EMILE VICTOR

French polar explorer, scientist, ethnologist and writer

All those who still today are discovering the great polar adventure owe a thought to PEV. "I'd like to come with you, but not this time, in a future life."
On board Antarctica, Brest 1991

SCRIPPS

Institution of Oceanography - UC San Diego

Understanding and protecting the planet, finding solutions to our most pressing environmental challenges.